R557
road in South Africa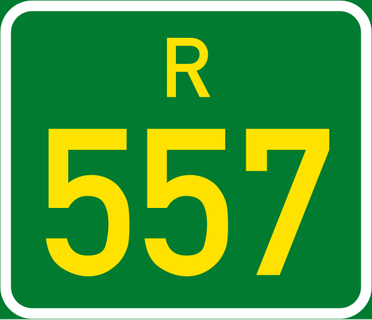 The R557 is a Regional Route in South Africa. Its western terminus is the R553 in Ennerdale. The road heads east, to the R82. It is co-signed for two kilometres heading north, then continues east-south-east to cross the R59 highway at Daleside. It then heads more south-east, alongside the ... Wikipedia
Route information
Maintained by GDRT

R557 (South Africa) - Wikipedia
en.wikipedia.org
› wiki › R557_(South_Africa)
September 27, 2023 - Its western terminus is the R553 in Ennerdale. The road heads east, to the R82. It is co-signed for two kilometres heading north, then continues east-south-east to cross the R59 highway at Daleside. It then heads more south-east, alongside the Suikerbosrand Nature Reserve, crossing the R551 ...

R557 - Preassembled manifold with thermostatic fixed point regulation | Giacomini
giacomini.com
› product › R557
Welcome to Giacomini! For more than 70 years, we have been designing and offering wellness-oriented products and services for our living spaces, putting sustainability and the reduction of energy waste on the forefront.

GV-R557-1GH Overview | Graphics Card - GIGABYTE Global
gigabyte.com
› Graphics-Card › GV-R557-1GH
Discover AORUS premium graphics cards, ft. WINDFORCE cooling, RGB lighting, PCB protection, and VR friendly features for the best gaming and VR experience!
Guide des guides
uic.fr
› content › download › 2892478 › 34195847 › file › Guide des guides.pdf
pdf
We cannot provide a description for this page right now

12.0US $ |K261+r557 Dc12v Low Power Consumption Fingerprint Identification Relay Output For Access Control - Fingerprint Recognition Device - AliExpress
aliexpress.com
› item › 1005001693192244.html
Quality power consumption fingerprint identification relay with free worldwide shipping. Enjoy ✓Free Shipping Worldwide! ✓Limited Time Sale ✓Easy Return.

GV-R557-1GH|AORUS - GIGABYTE USA
aorus.com
› home › graphics cards › gv-r557-1gh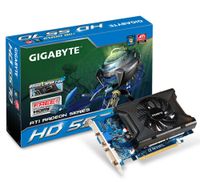 Powered by Radeon HD 5570 GPU Supports PCI Express 2.1 Microsoft DirectX 11 and OpenGL 3.1 support Integrated with the first 1GB DDR3 memory and 128-bit memory interface Supports CrossFireX™ and Avivo™HD technology Features Dual-link DVI-I / D-sub / HDMI (by adapter)

Outfit 557 - Keylooks - Marc Cain
marc-cain.com
› en › Keylooks › Collections-Fall-Winter-2021 › Chillin-Mountains › R557
We would like to offer you a special shopping experience. For this reason, Marc Cain uses cookies, also from third parties. If you agree to the use of these cookie, please click on "I agree". You will then be redirected directly and without detours to our website.

R557 Walkerville Route - Google My Maps
maps.google.co.za
› maps › ms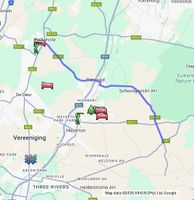 The Walkerville Route connects the Vaal to Johannesburg and Soweto. Large, open tracts of unspoilt countryside, conservation areas and prolific birdlife act as your guide through this peaceful community. A favourite amongst cyclists and a blissful weekend escape, the Walkerville Route also ...

R557 road (Ireland) - Wikipedia
en.wikipedia.org
› wiki › R557_road_(Ireland)
February 1, 2023 - The R557 road is a regional road in Ireland, located in County Kerry.

Driving directions to R557, R557, Eikenhof - Waze
waze.com
› live-map › directions › south-africa › gauteng › eikenhof › r557
Realtime driving directions to R557, R557, Eikenhof, based on live traffic updates and road conditions – from Waze fellow drivers

R557 - Route at City of Johannesburg
vymaps.com
› ZA › R557-271731
R557 is a Route, located at: R557, Johannesburg South, South Africa
Address: R557, Johannesburg South, South Africa
R557, Sedibeng District Municipality, Gauteng, South Africa
za.geoview.info
› r557,26364563w
R557 is next to Bronkhorstfontein and is located in Sedibeng District Municipality, Gauteng, South Africa. R557 has a length of 4.27 kilometres.