Not many great matches came back for your search: "QM-6014"
Try more general keywords
Try fewer keywords

Qm Sports, Sdn. Bhd. in Melaka | Online-store Qm Sports, Sdn. Bhd. Melaka (Malaysia)
6014-my.all.biz
A complete range of products and services Qm Sports, Sdn. Bhd.. All information about Qm Sports, Sdn. Bhd. in Melaka (Malaysia).
Address: 379-C Jalan Melor 1, Taman Peringgit Jaya, 75400, Melaka

Spec 601/3880/4 (QM) Issue B | EAL Awards
eal.org.uk
› support › document-library › qualification-specs › 246-spec-601-3880-4-qm-issue-b
EAL is the specialist skills partner and awarding organisation for engineering and manufacturing. We invest in the industries we serve and the people working in them. Years of industry partnerships grant us unrivalled knowledge and understanding of employer and learner skills needs.

FAQ :: IN-6014 HD | INSTAR Wiki 2.5 | INSTAR Deutschland GmbH
wiki.instar.com
› en › FAQs › IN-6014HD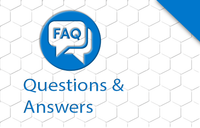 The latest addition to the HD range. The IN-6014HD combines a wide-angle lens with a pan and tilt motor. It can logically detect moving heat sources and motion through image analysis. It is the perfect camera for indoor surveillance and can also be used as a baby cam.

806qm
806qm.de
806qm Kultur in Darmstadt

Shop QM Series 4K UHD Displays | Samsung Business
samsung.com
› us › business › displays › 4k-uhd › qm-series
Shop the QM Series 4K displays for around the clock signage solutions. This Samsung display features lifelike colors and 24/7 operating power.

AutoMeter 6014 AutoMeter Pro-Comp Pro Dash Display Systems | Summit Racing
summitracing.com
› parts › atm-6014
What is 6014 aluminum alloy? - Solucky Steel
soluckysteel.com
› what-is-6014-aluminum-alloy

6014 aluminum alloy is a wrought aluminum alloy with magnesium, silicon and copper as the main alloying elements. It is a relatively new alloy designed to meet the demand for high-strength aluminum alloys with improved formability and corrosion resistance. 6014 aluminum alloy is characterized ...

Sharp kb6014ls 1.0 cu. ft. Built-in Microwave Drawer with 1,000 Cooking Watts, Automatic Door Opening & Digital Angled Touch Controls: Stainless Steel
plessers.com
› Sharp › kb6014ls.htm
Sharp kb6014ls 1.0 cu. ft. Built-in Microwave Drawer with 1,000 Cooking Watts, Automatic Door Opening & Digital Angled Touch Controls: Stainless Steel