Her (2013) ⭐ 8.0 | Drama, Romance, Sci-Fi
imdb.com
› title › tt1798709
July 13, 2015 - Her: Directed by Spike Jonze. With Joaquin Phoenix, Lynn Adrianna Freedman, Lisa Renee Pitts, Gabe Gomez. In a near future, a lonely writer develops an unlikely relationship with an operating system designed to meet his every need.
Release date: Jan 10, 2014
Duration: 02:06:00
Rating: 8/10 - 653K votes

Impaired spatial memory codes in a mouse model of Rett syndrome | eLife
elifesciences.org
› articles › 31451
July 20, 2018 - Hypersynchrony in a mouse model of Rett syndrome impairs ripple-dependent memory consolidation and leads to a decrease in experience-dependent refinement of place cell activities.

Glia and pain: is chronic pain a gliopathy? - PubMed
pubmed.ncbi.nlm.nih.gov
› 23792284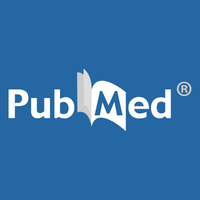 Activation of glial cells and neuro-glial interactions are emerging as key mechanisms underlying chronic pain. Accumulating evidence has implicated 3 types of glial cells in the development and maintenance of chronic pain: microglia and astrocytes of the central nervous system (CNS), and satellite ...

Effects of Positive Action on the emotional health of urban youth: a cluster-randomized trial - PubMed
pubmed.ncbi.nlm.nih.gov
› 23890774
Results suggest that universal, school-based programs can benefit the emotional health of youth in low-income, urban settings. The modest magnitude of effects over an extended period of program implementation, however, reflects the challenges of both mounting interventions and offsetting formidable ...

Medical Microbiology and Infectious Diseases - Dr. Hezhao Ji
umanitoba.ca
› faculties › health_sciences › medicine › units › medical_microbiology › faculty › hezhao.html
Welcome to the Department of Medical Microbiology and Infectious Diseases. Established in 1884, we are dedicated to research and training in the area of infectious diseases of humans. We combine strong basic science research and graduate student training with excellence in clinical microbiology ...

Fog for 5G and IoT - Google Books
books.google.ca
› books
The book examines how Fog will change the information technology industry in the next decade. Fog distributes the services of computation, communication, control and storage closer to the edge, access and users. As a computing and networking architecture, Fog enables key applications in wireless ...

Guinness World Records 2013(Chinese Edition): JI NI SI SHI JIE JI LU YOU XIAN GONG SI . WU XIAO HONG: 9787511011527: Books - Amazon.ca
amazon.ca
› Guinness-World-Records-2013-Chinese › dp › 7511011527
Guinness World Records 2013(Chinese Edition): JI NI SI SHI JIE JI LU YOU XIAN GONG SI . WU XIAO HONG: 9787511011527: Books - Amazon.ca