Not many great matches came back for your search: "BG-7383"
Try more general keywords
Try fewer keywords

Педагогика и методика
uni-vt.bg
› res › 7383 › Педагогика_и_методика._-_научен_сборник_посветен_на_40-годишнина_на_ВТУ.pdf
pdf
Български учени ще публикуват безплатно с отворен достъп в списания на Elsevier · Студентска стипендия на Лайънс клуб "Янтар" - Велико Търново

Linear actuator - BG - NB - electric / ball screw / steel
directindustry.com
› prod › nb › product-7383-2486490.html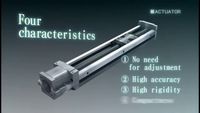 02:20
NB's award-winning BG linear actuators combine the functionality of a linear slide guide and precision ball screw in a single component. Compact size and exceptional accuracy make BG single-axis actuators an ideal choice for many applications, including positioning, measurement, automotive ...

Angel Number 7383 Meaning: Supportive Friends - SunSigns.Org
sunsigns.org
› home › angel numbers
April 26, 2020 - Supportive people sacrifice their resources to see you grow your passion. Angel number 7383 is the light on your life path.

Distance Kruševac — Pirot in km, car route, difference in time
en.needcalc.com
› calculators › distance calculator › distance kruševac — pirot
Distance Kruševac, Serbia — Pirot, Централна Србија, Serbia is about 134 km, or 81 miles. Find out the time difference and look at the map in more detail.

IB7383 Flight Status / IBE7383 / IB 7383 Flight Tracker
airportinfo.live
› flight › ib7383
IB7383 Flight Status LIVE: Flight IB 7383 from Newark to London in real-time. IBE7383 arrival, departure, delays, cancellations.

Daisendorf to Meersburg - one way to travel via line 7383 bus, taxi, and foot
rome2rio.com
› s › Daisendorf › Meersburg
The line 7383 bus from Daisendorf Altes Rathaus to Meersburg Sparkasse takes 5 min including transfers and departs hourly. ... Daisendorf to Meersburg bus services, operated by BG RAB-Bus/VBN, depart from Daisendorf Altes Rathaus station.

LOCTITE PC 7383 Nordbak Wear Prevention Coating is a two-component polyurethane coating - Henkel Adhesives
henkel-adhesives.com
› products › industrial coatings › loctite® pc 7383
Two-component, 100% solid, non-sag polyurethane coating. Easy to use, high resistance to abrasion and impact. Renew worn surfaces